LIVING A LIFE THAT IS GOLDEN
TAX STRATEGY ADVISE:
Before you signup with the CEO package set up a business entity as a Limited Liability Company (LLC) which have liability protection that will protect your business assets and keep creditors from dipping in your personal assets if
ever there was a creditor issue.
---

Hello Black Diamond Ambassador (9/16/2017 position change),

Yes that is right I am declaring that you will be at the highest rank.

I want you to succeed so you will be maximizing all the bonuses available.

To help you succeed, below are recommendations to take you from the pit to the palace!

I decree you walk in your Healthy & Wealthy Place.

I send the Glory of God to You!

To your Business Success!



Your Youngevity Sponsor,
contact
---
Queen I want to say a prayer of healing over you

​

---

Lord I command your hand according to Acts 4:30 to stretch forth and heal this Queen of every sickness, disease and evil spirit; resurrect things in her life. *Finally Jesus identify with this Queen as a little one in her mother's womb at the time she was experiencing seeds of rejection that had taken root and finally clouded her whole perception of life. Heal her heart and set her free to grow. Awaken this Queen and remove scales from her eyes. Lord forgive her of any sins of commission and omission. I apply the blood of Jesus, the Dunamis Power and the Glory Light of Jesus in her soul in the Name of Jesus Christ of Nazareth. Be healed and be made whole Queen!

*John and Paula Sandford
recommendations for success
---


Dy's "Business Tax Strategies:Multiplying Your Business Queendom's Wealth
Other Books by Dy at
​Wealthy Woman Dy Investments, Inc.

Other Books by Dy at
​Dy Wakefield International, LLC.

Other Books by Dy at
​Empowering You Events, LLC.
PRIZES
---
Yearly, two winners will win two admissions to attend my Empowering You Event, a Women Business & Lifestyle Conference
3-Day Event Grand Princess Admissions for two
DATE TO BE DETERMINED

Rules: You do not have to apply, winners will be picked random by email address
Note: As of January 1, 2016 Prizes has been changed from the video presentation statement.
---
| | | |
| --- | --- | --- |
| | SIGN UP FOR THE FACEBOOK GROUP TO LEARN MORE ABOUT THE PRIZE DRAWING AS WELL AS JOIN A COMMUNITY FOR SUPPORT AND INSIGHT INTO YOUR BUSINESS. | |
---
Disclaimer
All Material suggested on this website is provided for informational or educational purposes only.
Wealthy Woman Dy Investments, Inc. Youngevity Distributor
Powered by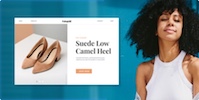 Create your own unique website with customizable templates.